Chelmer Studio
109 Honour Avenue, Chelmer, Qld 4068
Phone 07 3846 0800
Chelmer studio relocated
In August 2017 we relocated all of the services from our Chelmer studio to our larger studios at Annerley and West End. There you will find the same great classes and treatments that you've enjoyed at our Chelmer studio, plus a whole lot more! You can access the wide array of services offered by the same pilates teachers and practitioners you already know from Chelmer, as well as the opportunity to meet new members of our broader team. For more details see the blog on Chelmer relocation.
Transport
The Chelmer studio is easily accessed by walking, cycling, vehicle or public transport. The bus stop and Chelmer train station are directly opposite – ideal for commuters on their way to or from work. We also have off street parking, entry via Hurlton St.
Facilities
Our Chelmer studio is a beautifully restored residence (circa 1950) with landscaped surrounds. We have a fully equipped body movement studio with pilates, Gyrotonic® and CoreAlign® equipment. There are three private therapy rooms for body work and counselling sessions.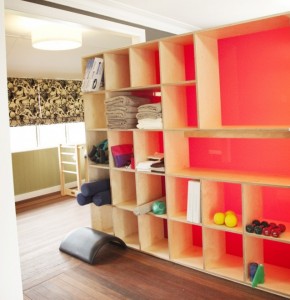 Disabled Access
For disabled clients we have a vertical platform lift that provides access to the main studio and therapy rooms. The lift is easily accessed from our carpark.