The Bowen technique is a gentle form of bodywork that promotes healing
What is it Bowen Therapy and how does it work?
According to the Bowen Association of Australia, Bowtech® (the original Bowen Technique), Bowen Therapy is a gentle form of body work in which subtle moves performed over the muscles and connective tissue send messages deep into the body, retrieving cellular memory of a preferred, relaxed, balanced way of wellbeing. Results from Bowen Therapy can be remarkable, even from the first session; often only a few sessions are needed to correct the presenting problem.
There are frequent but very essential pauses throughout the session that allows the body time to respond and begin the healing process. The Bowen Therapy practitioner can target a specific problem or address the body as a whole.
The Bowen Therapy technique addresses not only the musculoskeletal framework, but also the fascia, nerves and internal organs. The body's integrated response improves circulation and lymphatic drainage and aids assimilation of nutrients and elimination of toxins.
Can the Bowen Therapy technique help me?
The original Bowen Therapy technique is extremely gentle and is considered appropriate for anyone from pregnant women to newborn babies, to the frail and the elderly.
The Bowen Therapy technique can be considered for: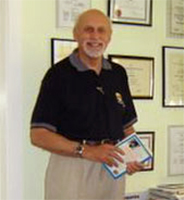 //     Back pain and sciatica
//     Digestive and bowel problems including IB
//     Earache, ear infections and migraines
//     Fibromyalgia, chronic fatigue syndrome
//     Knee, ankle and foot problems
//     Menstrual and hormonal irregularities
//     Neck/shoulder problems including frozen shoulder
//     Groin pain, pelvic tilt and uneven leg length
//     Respiratory problems and hay fever
//     RSI, carpal tunnel syndrome and tennis elbow
//     Sports and accident injuries
Find out more about Fred Clough – Bowen Therapist – check out his profiles and read about his skills, experience, qualifications and special interest areas.
Our locations for Bowen Therapy in Brisbane
Body Organics has 3 great locations for Bowen Therapy in Brisbane:
// Bowen Therapy at the West End studio, convenient Brisbane city location for those in South Brisbane, Highgate Hill, Dutton Park, Woolloongabba, Kangaroo Point, East Brisbane, Brisbane CBD and Brisbane northside suburbs such as Spring Hill, Milton, Auchenflower and Toowong.
// Bowen Therapy at the Annerley studio, convenient Brisbane southside location for those in Tarragindi, Fairfield, Yeronga, Yeerongpilly, Coorparoo, Greenslopes, Holland Park, Moorooka, Coopers Plains and Salisbury.
// Bowen Therapy at the Chelmer studio, convenient location in Brisbane southwest for those in Indooroopilly, Graceville, Sherwood, Oxley, Corinda, Taringa, St Lucia, Fig Tree Pocket and Kenmore.