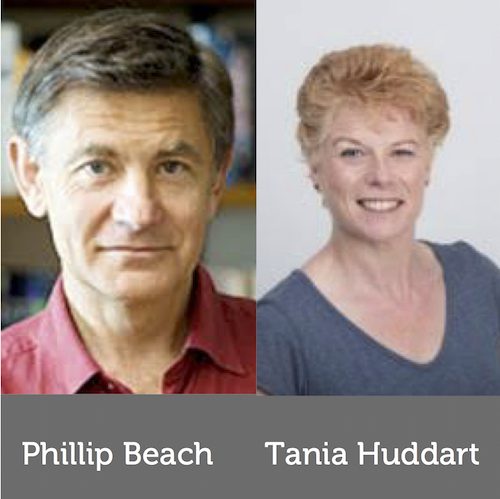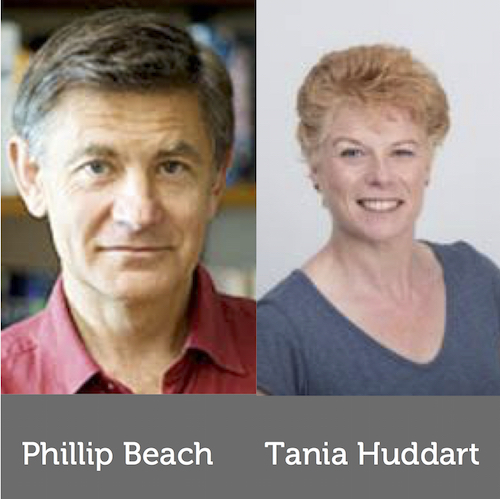 Phillip Beach and Tania Huddart in Australia
Body Organics is very excited to be offering the work of acclaimed osteopath Phillip Beach during 2019. Phillip Beach will be presenting his work on Contractile Fields, Archetypal Postures and Movement, working with pilates and movement teacher Tania Huddart.
Contractile Fields, Archetypal Postures and Movement is for manual and movement therapists seeking a better understanding of the principles of movement, development and  the human organism. The series is ideal for osteopaths, physiotherapists and pilates teachers who want and need to move beyond simple protocols and repertoire formula.
The workshops explore concepts of movement and body and then in separate modules how these concepts can interrelate into pilates but also into many other movement modalities. We have designed the course to provide participants choices in modules and to be able to participate throughout the year.  This is done so that you can have time to experience a module, reflect and explore the ideas progressively throughout 2019.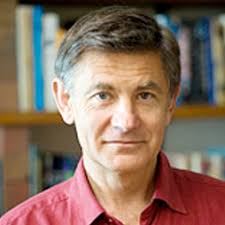 Who is Phillip Beach?
As an osteopath, Phillip has travelled the world teaching his principles of movement of the organism and how they interrelate to many movement modalities. Phillip presents his work to diverse audiences and through platforms such as Pilates Anytime and osteopathic conferences.
"The interaction of Contractile Fields coherently changes our shape. Conceptually we need to move away from groups of muscles based on body regions towards a whole organism perspective."
"Archetypal Postures provide a quick but profound insight into the ease or dis-ease of one's biomechanical tune. You can learn what these postures are and how to assess them. They are profoundly important."
Tania Huddart and Phillip have worked together on many occasions to help create a bridge between movement and manual therapists to better understand and implement these important principles.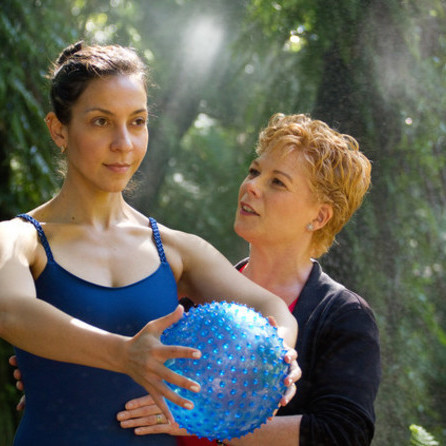 Who is Tania Huddart?
Tania started her Pilates training in the mid-1990s in London with the acclaimed Pilates instructor, Lesley Ackland.
Tania completed her training in the USA, qualifying as a Pilates instructor in The Method® Pilates in 2000. The Institute, founded in 1991, is deeply rooted in the pioneering body conditioning work done by Joseph Pilates, his wife Clara, and their original studio team in New York. The training is based on the work of Eve Gentry, an original Master Instructor who had worked with Joseph Pilates for 22 years.
Tania returned to New Zealand and established Hearts and Bones Pilates Centre in 2002. The following year, she undertook further training with the PhysicalMind Institute in New York and became a Master Pilates Instructor (qualified to teach Pilates instructors).
In 2008, she became the first New Zealand Pilates instructor certified through the Pilates Method Alliance.
In 2014, Tania qualified as a Healthy Foot Practitioner™ after completing training through the Restorative Exercise Institute. The training involved a thorough education of foot mechanics, how foot function affects whole-body health, and the role of footwear on foot health and foot pain.
In 2011, she participated in movement laboratories with Fabiola Haru, a physiotherapist, massage therapist, reflexologist and Bertazzo Method Movement specialist. Fabiola and Tania developed elastic and wooden equipment (called 'Spring Movement') to enhance their work with clients.
​
Tania's teaching has further developed the ideas inspired by the development of Spring Movement equipment by including concepts from the work of Phillip Beach, Marie-Jose Blom and Lesley Powell.
Workshop modules in brief
Module A with Phillip Beach
A 2-day workshop with Phillip Beach introducing a new model of movement, the Contractile Field. Each Contractile Field will be described and delineated. Also borders between fields will be examined as these 'borders' are important in all spheres of life. In this workshop you will learn exercises that stretch and contract a field. This new model of movement facilitates a new approach to assessment, so the concepts of Archetypal Postures and the 'Erectorcises' will be introduced.
Pilates & Movement Module with Tania Huddart
This 3-day workshop takes the theoretical concepts from Phillip Beach's Module A and applies them in specific and practical ways to pilates and movement studio settings. Tania will also explore some aspects of Phillip's Module B.
Module B with Phillip Beach
Phillip Beach's 3-day workshop reviews and explores in greater detail the profound interrelationships of Contractile Fields, Archetypal Postures and "Erectorcises". Also the 'Control and Command points' will be discerned and employed as well as the use of analogy and metaphor in cueing. Typical equipment and mat classes will be examined via the Contractile Field lens. Phillip will also cover 'tuning' a physique. In all music the tuning precedes the playing, so this workshop explores how to assess tune and how to prescribe exercises to encourage biomechanical tune.

Continuing education points
Continuing education point applications will be lodged with APMA, PAA and the Osteopathic Association of Australia.  As a member of the PMA, courses with Tania Huddart can be accredited with CEC points for PMA members.
Course locations
Brisbane
Body Organics, 6 Ambleside Street, West End.
Sydney
Bodhimaya Pilates Centre, Suite 2 / 1756 Bondi Junction, Bondi.
Melbourne
Phillip Beach:     CERES Community Environment Park, cnr Roberts & Stewart Sts, Brunswick East.
Tania Huddart:     Empathy Pilates, 741-743 High Street, Armadale (Melbourne).
Hobart
Phillip Beach:     South Hobart Living Art Center, 14 Weld Street, South Hobart, Tasmania
Combine modules to suit your needs
Choose the combination of module options and course locations to suit your individual needs. Each module from this series of workshops can be undertaken individually, or combine two or three modules as one course spread throughout the year.
Flexible course fees
Course fees for 1, 2 or 3 modules
The fee for a single module is A$750. Book 2 x modules and receive a $50 discount off each module, book 3 x modules and receive $100 off each!
Deposit option available!
Pay 50% deposit now to secure your place and early bird price! Choose deposit option in the module selection list below. Balance payable no less than one month prior to course commencement.
All discounts will be calculated and deducted in the cart prior to checkout.
Currency Converter
Currency conversions are estimated using the latest exchange rates and should be used for informational purposes only. Checkout will be in Australian dollars (AUD).