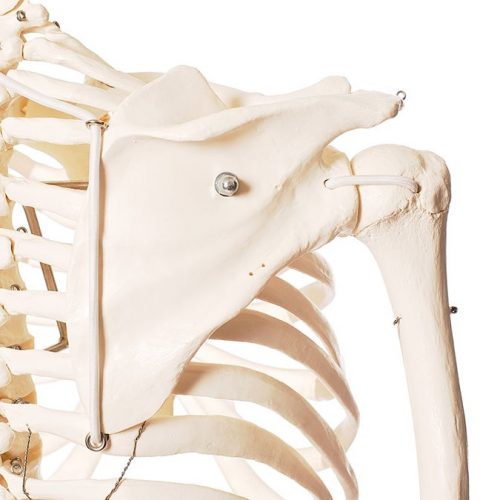 Special
Teacher
Katie Crane
Date
11/10/2020
Location
Ocean Pilates
43 Donald Dr
Safety Bay, WA 6169
Time
8 am - 12 pm
Duration
4 hours
Upper Limbs One – Shoulder Complex
The objective of this tutorial is to help movement professionals understand the functional anatomy of the upper limb shoulder complex and how this knowledge can be applied to movement education for clients as well as retraining principles after injury.
This tutorial works in conjunction with the Anatomy Dimensions series that covers each of the key parts of the body that relate to healthy functional movement.
The key learning outcomes of this tutorial are an understanding of the following concepts and exercise strategies that can be used in a studio setting:
//     Review the anatomy of the shoulder girdle complex and ribs;
//     Review the rhythm of the shoulder girdle complex;
//     Review of common dysfunctions and pathologies, e.g. frozen shoulder, bursitis, rotator cuff tears, fractures;
//     An understanding of exercise strategies for dealing with these dysfunctions in a studio setting;
//     Review how the traditional Pilates equipment can hinder or assist the upper limb.
Early bird special $180 end 10 September 2020! Full price $220.
For this workshop you can accrue 4 professional development points with APMA and PAA.