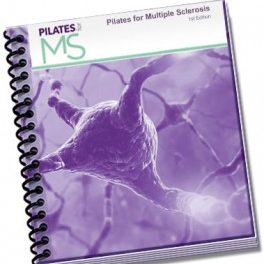 Teacher
Carla Mullins
Date
24/07/2020
Location
Movementality
3/ 474 Victoria Street
Richmond
Victoria 3121
Time
from Friday 2.00 pm
Duration
Want to delve deeply into working with neurological conditions? This acclaimed course covers multiple sclerosis, Parkinson's and stroke disease processes in depth, as well as issues common to many neurological diseases, including balance difficulties, weakness, muscle spasticity and rigidity, bladder problems, gait abnormalities, as well as the principles and applications of neuro-muscular rehabilitation and neuroplasticity in exercise.   
You will learn how to assess causes of balance problems, work with single side weakness to create better muscle balance, diagnose ineffective compensations and help remedy them, the importance of how and when to stretch to manage spasticity, and techniques to create "detour circuitry" in the brain and spinal cord to work around existing nervous system damage, and much more.
The course covers many issues common to the average student, and you will learn tools on how to work with nearly every population, especially the aging, and those with neurological conditions or muscle imbalances. Pilates for Neurological Conditions is offered as a 16 hours of  training, recognised with 16 CECs (continuing education credits) from the Pilates Method Alliance. It is also core curriculum for the Women's Health Pilates Specialist Certificate™ through the Center for Women's Fitness, and the course is also offered in Europe through MBodies Training Academy.
The 300+ page reference textbook with hundreds of exercises is  the same book used in the course, and is included in the course costs
Applications for CEC and PDP are pending with with APMA and PAA.
COVID19 Pandemic has meant that Mariska Breland will not be coming to Australia and this course will now be delivered under license to Carla Mullins. Prices for this course have been adjusted because we are not paying for an international presenter to travel to Australia.
Times and dates:
Friday 24 July 2020        2 pm – 6 pm
Saturday 25 July 2020    1 pm – 6 pm
Sunday 26 July 2020      8 am – 4 pm
The course price is $900 and includes book and CEC points
Other related courses include
Pilates for Neurological Conditions – Melbourne & Sydney
Understanding Parkinson's Disease – Sydney & Brisbane
Stroke and introduction and some principles – Brisbane
Fuse ladder teacher training – Brisbane
For full details of courses with dates and times please click on the respective course under the relevant city on the website, or follow link above.
Book more than one course and receive 10% discount. Please contact us at education@bodyorganics.com.au to receive your discount.
Please contact us at  if you have any questions.