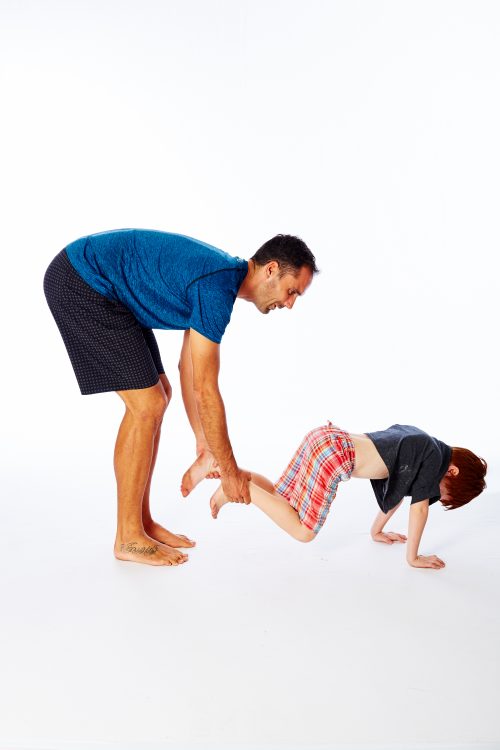 In this release of online pilates videos for April and May you will have access to a variety of classes recorded by the wonderful Body Organics teachers, all of whom have been putting together some fun ideas to keep you and the family moving this April. Watch and move with them in the comfort of your own home, whenever and as often as suits.
The Family Bundle includes extra videos targeted at specific areas or topics, plus a number of videos designed to keep teenagers and children moving (and occupied!).
The classes are designed to be varied and achievable both with props and without. We have classes for people who cannot get up and down off the floor and classes to help those people who just need to keep moving. These class packs are great on their own, but also work well in conjunction with your favourite teachers in your Personalised Online Pilates (POP) classes.
Our April family bundle includes 55 videos:
//   20 stretch and release classes (5-15 minutes each) using a variety of props plus some that can be done in a chair
//   20 strength and conditioning classes (10- 20 minutes each)
//   15 specialised classes for balance, feet, hands, shoulders, hips, neck and jaw (also includes classes for teenagers and children)
Upon purchase you will receive a link to download your welcome letter, which includes details on how to access the videos and your password.  You will also receive a special coupon code to receive a 10% discount on all of our Studio Products range (Hedgehogs, Spiky Balls …),  as well as the beautiful Makarlu Lotus.
The special price of $250 for all 55 videos works out to around the same price as a cup of coffee!
Here is a sample of one of the videos with the real and practical Carla Mullins