Podiatry for the diagnosis, treatment, rehabilitation and prevention of conditions of the feet and lower limbs
About podiatry
Podiatry is the prevention, diagnosis, treatment and rehabilitation of disorders of feet, ankles and lower limbs. The human foot and ankle is a strong and complex mechanical structure, with each foot containing exactly 26 bones, 33 joints and more than a hundred muscles, tendons and ligaments. So it's not surprising that there are more than 200 potential foot problems that have so far been identified!
Our podiatrists in Brisbane are qualified health professionals who work with sports injuries, structural problems, diabetes, arthritis as well as general foot care. Common conditions treated by podiatrists include corns, callouses, ingrown toenails, plantar fasciitis, flat feet, high or fallen arches, athlete's foot (tinea), cracked heels, fungal nails, heel spurs, shin splints, heel pain and foot pain.
Podiatrists in Brisbane at Body Organics are able to work with very young children, teens and from young adults right through to the elderly.
What can I expect in my session with a podiatrist?
A range of skills can be utilised by your podiatrists to diagnose conditions of your feet or lower limbs. Typically there will be a physical examination, however the assessment will also take into account a range of other factors, including clinical, medical and surgical history, footwear, occupational and lifestyle factors.
Analysis of your gait (how you walk and run) will often be undertaken. Assessing the function and dynamic movement of your feet and lower limbs is important in helping your podiatrist diagnose the cause of your problem. If your podiatrist provides orthotics as part of your treatment (e.g. insoles for your shoes), a gait analysis will help them to fully understand the impact of the orthotics right through your limbs and body.
Following your assessment and prognosis the podiatrist will prepare a treatment plan that may draw from a range of options, from manual therapy and surgery to custom orthotics and insoles. The podiatrist may also provide you with advice on foot health and self-care techniques, important factors in ongoing rehabilitation or prevention of recurring conditions.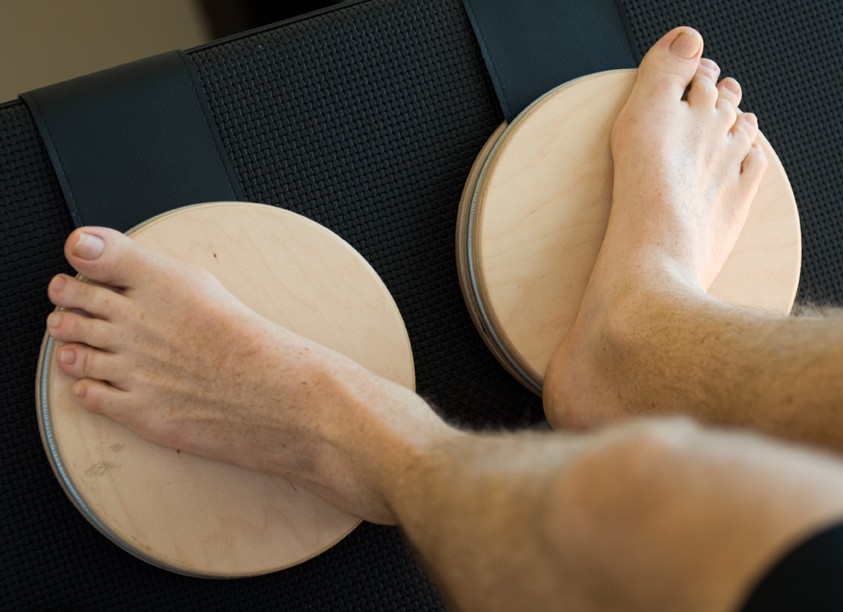 Body Organics is a multidisciplinary practice, so your podiatrist can also collaborate with other health care professionals, for example a physiotherapist or body movement specialist. This integrative approach often results in faster, more effective treatment and recovery from a range of conditions.
Can a podiatrist work with children?
The correct development of your child's feet is vital for their future health and wellbeing. A podiatrist can help children with the prevention, diagnosis, treatment and rehabilitation of disorders of their feet, ankles and lower limbs. Read more …
Where to find a podiatrist in Brisbane
Find the right Brisbane podiatrist for your needs – check out their profiles and read about their skills, experience, qualifications and special interest areas.