Take your health to a better place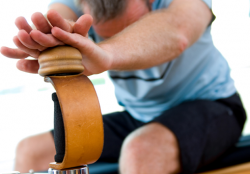 Body Organics is an established, multidisciplinary health care practice in Brisbane. Our three clinics at West End, Chelmer and Annerley offer a comprehensive range of health services and body movement programs. Our services are ideal for injury or illness recovery and prevention, pain management, improved sports performance, managing chronic conditions and for those who just want to do something about their general health and wellbeing.
Our philosophy
At Body Organics our aim is to help you achieve, maintain and enjoy good physical and mental health. We provide the ideal environment for health practitioners and body movement instructors to work collaboratively with fellow professionals. It's through this integrative approach that we achieve the optimal outcome for clients and families. Our own health practitioners and body movement teachers work alongside independent health practitioners.
Health services
Our practitioners provide services such as physiotherapy, remedial massage, osteopathy, podiatry, nutrition, dietetics, naturopathy, psychology, occupational therapy and acupuncture. For babies, toddlers and children through to teenagers we have paediatric therapies in physiotherapy, occupational therapy, speech pathology and osteopathy, as well as a specialist developmental paediatrician. Find out more.
Body movement services
Providing a great complement to these services is an extensive range of body movement exercises such as pilates, yoga, Gyrotonic®, CoreAlign®, Body Rolling and Foot Fitness – all under the supervision of qualified physiotherapists, exercise physiologists or instructors. Find out more.
Educational services
Body Organics supports the ongoing education and professional development of teachers and practitioners in our industry. We provide and host a range of courses and workshops, from fully accredited training courses in pilates and Gyrotonic to weekend workshops for allied health practitioners. Find out more.