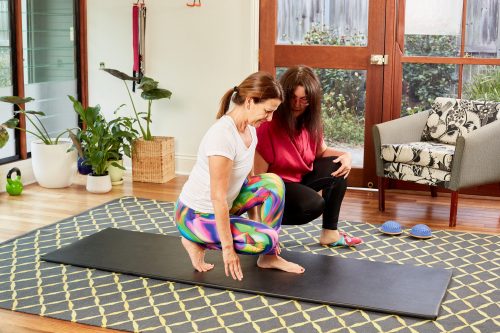 Special
Start your own personal program with focus on your needs – at a special introductory price! Plus a free pair of Pilates grip socks! Choose your size and colour in the studio at your first class.
Package includes 1 x initial private Pilates class with teacher plus 6 x private Pilates classes.
Private Pilates – A dedicated one-on-one studio equipment class just for you, with your Body Organics teacher.
Our classes are led by highly skilled teachers who utilise one of the most extensive ranges of cutting edge Pilates, CoreAlign and Gyrotonic equipment in Australia. Rather than a one-size-fits-all approach, at Body Organics your movement program is individualised for you.