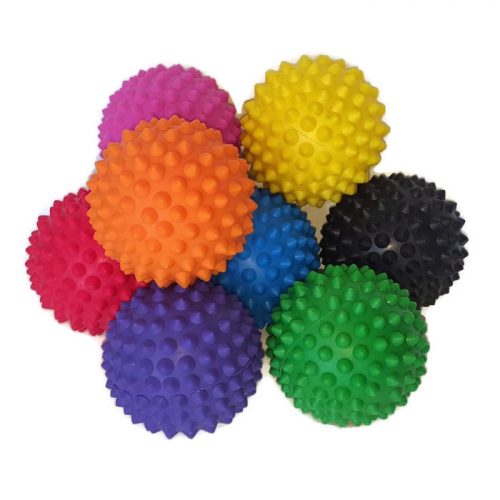 Spiky Ball is the perfect self-massage tool to use at home, work or travelling. Spiky ball is a hard ball covered with cone-shaped nodules – used to perform massage, muscle release, acupressure, and exercises.
Spiky Ball comes in two sizes – regular (9cm diameter, broad nodules, very firm), and mini (7cm diameter, fine nodules, firm).
//     Great for tight or knotted muscles
//     Relief of stiffness and tightness in muscles and joints
//     Stimulates blood circulation
//     Ideal for neck, back, shoulders, legs and feet
//     Regulate the pressure yourself so it's enough but not too much
//     Spiky Ball is Australian made
//     Quality material free of phthalates, latex and BPA
//     Available in an assortment of vibrant colours (view the available colours and make your selection from the dropdown list below)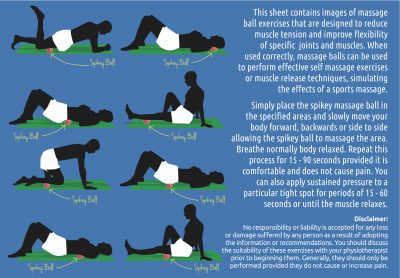 Studio special!



Buy 10 or more Spiky Balls and receive a 25% discount! Simply enter your quantity in our web shop and the discount will be applied automatically before checkout.
Your choice of shipping
Body Organics welcomes orders from just about anywhere! We ship directly by Express Post and Parcel Post in Australia and to more than 190 countries by International Express. The shipping charge will be calculated in your cart prior to checkout. For important information about international orders please refer to International Purchases & Shipping.
Spiky Balls in size 'regular' and 'mini', available in assorted colours.