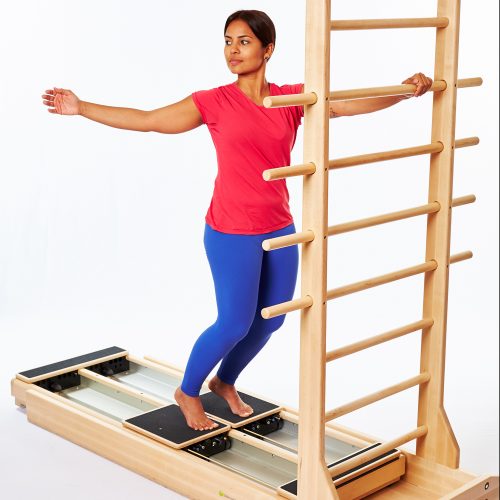 Teacher
Carla Mullins
Date
26/03/2023
Location
Body Organics
11/205 Montague Rd
West End, 4101
Brisbane
Time
10 am - 3 pm
Duration
5 hours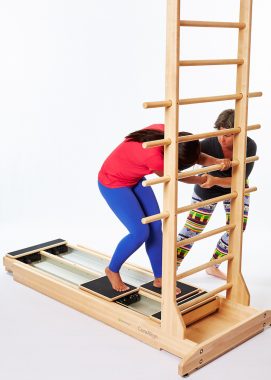 Pilates Stands Up (with the CoreAlign®) 
In this mix of online and face to face course you will learn how to move the Pilates repertoire from a lying down position to standing up. We will use the Reformer, Wunda Chair, Fuse Ladder, Tower, mat repertoire as well as the CoreAlign® to better understand how to work our clients in an upright position and why and when this would be most beneficial.  Even f you don't have a CoreAlign® you will learn a lot about the gait cycle and how to work people effectively upright.
Working upright with clients on the Core Align® or other apparatus is a fabulous addition to a Pilates or rehabilitation setting because it allows for:
//     Functional training (we spend a lot of our day upright)
//     Less compressive forces
//     Better integration of upper and lower body
//     Improved proprioception
//     Active stretching
This course is designed to help teachers and therapists understand how the CoreAlign® works and how it can be incorporated into Pilates classes. It will teach you the connections between the CoreAlign® and the traditional Pilates apparatus so that you will be able to extend the knowledge you have from Pilates to the CoreAlign® and vice versa.
This course is split into two parts, where the first part is done through online learning. When you purchase this course you will receive an email with code to log in to and access the online training on our education website. This consists of about 2 h 30 min of video lessons that you will have access to for three years. You will also access the two digital course repertoire manuals that are included in the course:
CoreAlign One (The Vertical Axis);
CoreAlign Four (Stretches and Special populations)
The online component of the course should be completed before the face to face course component. This will ensure that you will get the most out of the face to face hours. The face to face component focuses on cueing and programming techniques as well as case studies and of course questions that have risen from the online material.
If you have already purchased the online Pilates Stands Up-CoreAlign One course, please contact us and we will assist you with registering for the face to face course compontent only. Please send an email to info@bodyorganicseducation.com
Applications for professional development points have been submitted to the PAA and NPCP and are pending. We will update this with the correct points as soon as possible.