Teacher
Carla Mullins
Date
21/07/2023
Location
Movement Collective - Broadway
55 Mountain St
Ultimo, 2007
Sydney
Time
Friday 21/7: 2 pm - 7 pm, Sunday 23/7: 10 am - 3 pm
Duration
10 hours
Learn how to fully utilise the Pilates Tower! Whether it is part of your reformer set up or part of the Trapeze Table, the Tower is an amazingly versatile apparatus.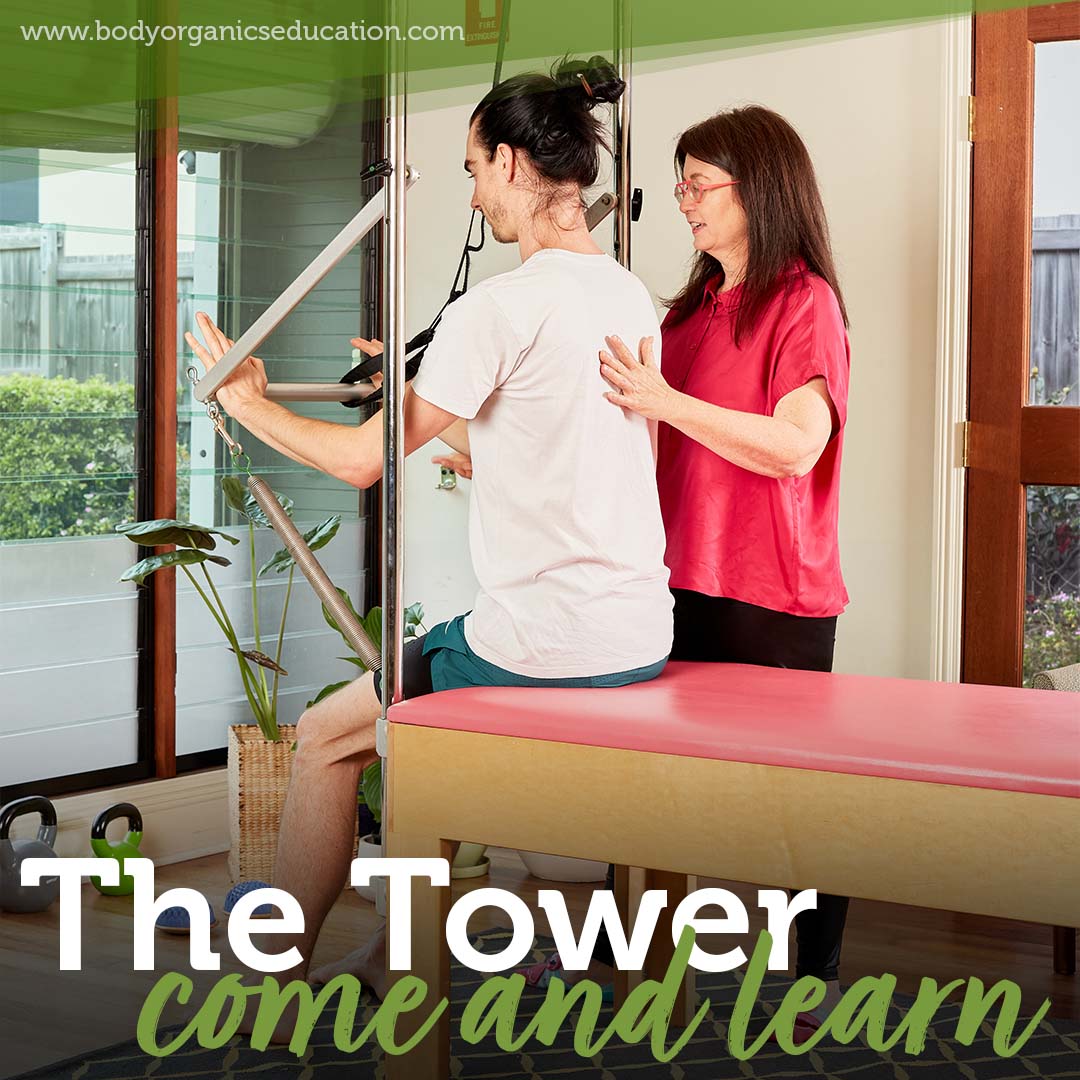 This is a course aimed at teaching you the repertoire and programming techniques that can be applied to the Pilates tower. You will come away with a new appreciation for this apparatus whether you use it in your reformer group classes, have a wall attached tower or use it as part of your trapeze table repertoire.
The course will be showing you innovative and new ways of how to make use of:
– Push Through Bar
– Roll up Bar
– Springs
Focus will also be on teaching and cueing so that your clients will get the most out of using the tower, for rehab as well as for fitness.
The course includes an online pre-learning component that you will have access to for three years and can return to and revise when you need to after the in-person course. After you have registered below for the course, you will receive a code to access the online learning material through our education website (www.bodyorganicseducation.com).
Besides repertoire videos with detailed explanations of purpose and focus as well as contraindications you will also get access to:
– pre recorded online 30 minute flow classes, and
– program sheets
These will help you plan and play with the tower after your course and give you strategies to implement in the studio straight away.