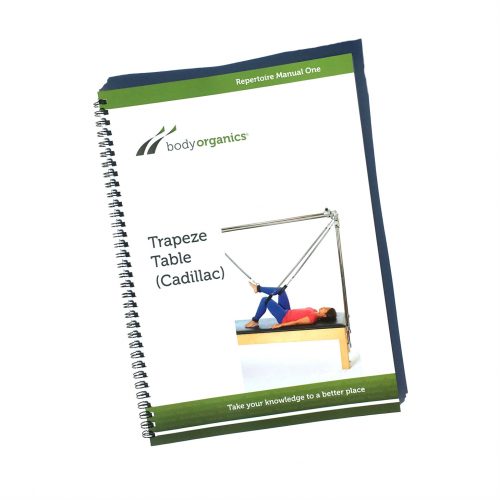 Pilates Trapeze Table
This is not just the standard 'Pilates by numbers' Trapeze Table repertoire material you've seen before! Take your knowledge deeper with more than 170 pages of Trapeze Table exercises including multiple variations and modifications of each exercise. This manual includes innovative and practical information, complete with clear colour photographs and illustrations. Includes detailed movement analysis, explanations and reasoning.
The Pilates Trapeze Table exercises in this repertoire manual are ideal if you are a Pilates or body movement professional wanting to build on your training, further enhance your skills and take your knowledge deeper. It is also the reference resource to Body Organics Education online courses Resetting the Table One & Two.
The Trapeze Table (Cadillac) Pilates repertoire manual is a quality resource, printed and bound, that you will want to keep on-hand, referring to as required.
SPECIAL
Buy 4 or more of our Resource Manuals (any combination of eBooks and hardcopies) and receive 25% discount off each manual! Your discount will be deducted in the shopping cart.

Express shipping
Body Organics welcomes orders from just about anywhere! When you order the Trapeze Table repertoire manual it comes with free shipping.
If you have added other items to your cart, the shipping charge will be calculated in your cart prior to checkout. We ship directly by Express Post in Australia and to more than 190 countries by International Express.  For important information about international orders please refer to International Purchases & Shipping.
In stock