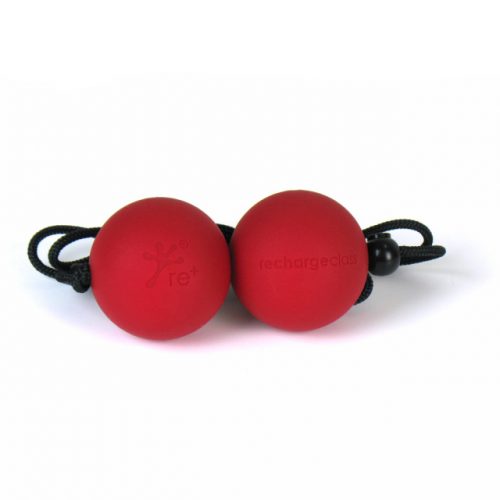 Doublar self-massage tool
The Doublar's versatility will work wonders on your spine, shoulders, buttocks, legs and chest. Adjust the balls' positions to accurately pinpoint the tender spots in your muscles. Use the cord to help you move easily over the balls as you release.
Place one or both balls between you and the wall or floor and let gravity work its magic.
Ball size: 6.2cm
Made in Australia from high-quality silicone rubber
The Doublar is designed and manufactured in Australia with specific features and high quality materials.
Microbe resistant… silicone rubber is naturally hydrophobic, which has the added bonus of resisting the colonization of bugs.  That's one of the reasons why it's often used in medical devices implanted inside your body.
Easy to clean… when we're using these tools after exercise, or even after someone else, it's reassuring to know that the surfaces won't take up the sweat and grime of other users, and can be readily cleaned.  Silicone can be cleaned with a wet cloth and can easily withstand rubbing alcohol.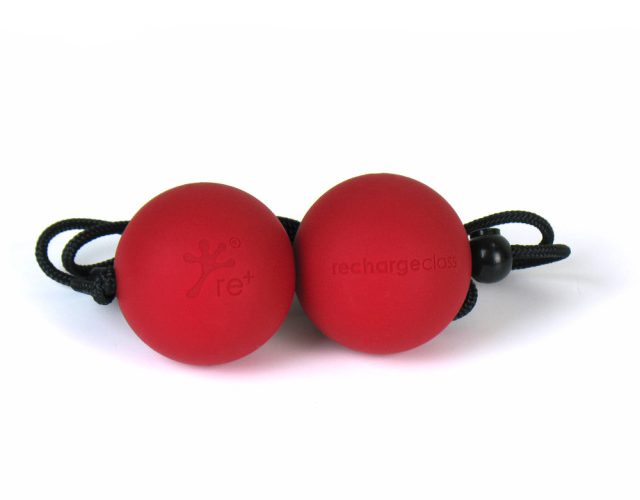 Click below for detailed information sheets and diagrams on how to use your Doublar
Manage pain

Improve performance

---

---

---

---

---

---

---

---

---

---

---
Studio special!



Buy 4 or more Doublars and receive a 15% discount! Simply enter your quantity in our web shop and the discount will be applied automatically before checkout.
Your choice of shipping
Body Organics welcomes orders from just about anywhere! We ship directly by Express Post and Parcel Post in Australia and to more than 190 countries by International Express. The shipping charge will be calculated in your cart prior to checkout. For important information about international orders please refer to International Purchases & Shipping.
In stock