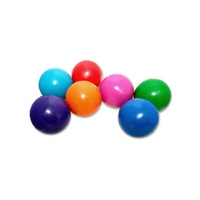 The Massage Ball is great for releasing tension in tight muscles. Massage Ball is firm to touch, excellent for rolling and releasing along muscle and fascia. Target areas include lower and upper back, shoulders, legs and feet. A fantastic tool to simulate therapeutic massage before and after exercise.
//     Available in assorted colours.
//     7cm diameter
//     Massage Ball is Australian made.


Your choice of shipping
Body Organics welcomes orders from just about anywhere! We ship directly by Express Post and Parcel Post in Australia and to more than 190 countries by International Express. The shipping charge will be calculated in your cart prior to checkout. For important information about international orders please refer to International Purchases & Shipping.
Massage Balls available in assorted colours.