Osteopathy for babies and toddlers can be very beneficial
Osteopathy for babies and children
Osteopathy for children, including teenagers, babies and toddlers, can be very beneficial as they are still at the moulding stage of development. A child's skeleton is soft so that growth and development can occur. So when working with children a paediatric osteopath will use a light touch to match the sensitive and delicate system of the child.
Some childhood conditions can be misinterpreted as growing pains and, if left untreated, may lead to further complications. With early detection and specialised treatment the outcome can be greatly improved. Effective, early treatment can often prevent other related problems from occurring further down the track.
Benefits of osteopathy for babies and children
The benefits of osteopathy for children start as early as birth, including babies born prematurely, right through to teenagers. Some examples of where and osteopath can help include: irritability, aches and pains; feeding difficulties and digestive problems; inability to relax; scoliosis and postural problems; growing pain; joint pain; Osgood-Schlatter disease; sporting injuries.
Conditions that osteopaths treat in babies and children
//     Back pain and headaches
//     Growing pains in muscles, bones and joints
//     Postural problems including curvature of the spine
//     Walking difficulties or foot pain
//     Sporting injuries
//     Physical effects of cerebral palsy
More information about osteopathy for children can be found at Osteopathy Australia.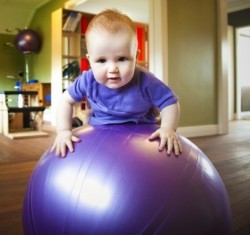 More information
Find the right osteopath for your child's needs – check out their profiles and read about their skills, experience, qualifications and special interest areas.
Body Organics is a multidisciplinary practice located in Brisbane at West End, Chelmer and Annerley. Because we are a multidisciplinary practice your osteopath can collaborate with other children's health care professionals, for example a paediatric physiotherapist, speech pathologist or occupational therapist. This integrative approach often results in faster, more effective treatment and recovery from a range of conditions.