Becoming a pilates teacher – one teacher's story on earning her pilates diploma
Tue,Dec 20, 2016 at 01:26PM by Laura Veal
A progression from triathlons … to back pain … to earning a pilates diploma and becoming a pilates teacher
How on earth did I end up earning my pilates diploma? This wasn't what I'd originally set out to achieve. Wind back the clock – it was January 2014 and I felt like I was at the peak of my fitness. I had competed in my first triathlon 2 months before and managed to finish 3rd in my age group. I was teaching about 12 group fitness classes a week including Body Pump, RPM and boxing. Also I was taking about 15-20 Personal Training sessions, which at the time could also be quite physical. Outside of that, I was trying to run, swim and play tennis. My training goal was to complete a marathon before I turned 30.
Through overtraining, poor posture and probably poor technique, I ended up with an L5-S1 disc bulge that was pressing on the nerve root. For someone that was so active and never took painkillers, I was waking up in the morning and taking them before I had to get out of bed; I was crawling around the house; I spent a lot of time laying down; I couldn't sit. The only relief I had was walking in the pool.
Through regular physiotherapy treatment and pilates classes I started to improve. But 3 months later I was still in constant pain. After having a cortisone injection I was able to move pain-free and my recovery improved enormously. Through this recovery my love for pilates commenced and I decided to enrol in the Diploma of Pilates Movement Therapy delivered by Body Organics on behalf of the Australian Pilates Method Association (APMA).
Through the Diploma I really enjoyed learning the Pilates Method and then all the extra bits that came from our head instructor Carla and various physiotherapists and instructors at Body Organics. The progressions and regressions of so many exercises and how to deliver them differently with the same outcome, to suit various people. Mostly, I liked learning not just what to do but also why to do it.
The Diploma of Pilates Movement Therapy gave me the confidence to teach the studio classes to healthy clients but also clients with various injuries and postural issues. And at times when clients have come in presenting differently to what I expected, I have been able to deliver a pilates class around their specific concern. I'm constantly learning and I am fortunate to work full time with an excellent team that is happy to continue to answer my questions and help me develop as a teacher.  I realised how much I had learnt when a long-term client walked in for her regular class and said " I had a stroke last week, I got out of hospital yesterday and am really good except for my hand"!  I was able to help program for her and had exercises for her hand and arm. I was able to tailor a program for her that day and then get her to see a more experienced practitioner later in the week who worked through more ideas with me.
In July this year I also achieved my goal of completing the Gold Coast Marathon in just under 4 hours, around the same time that I received my certificate for the Diploma in Pilates Movement Therapy!   It was fantastic to achieve so many milestones and be pain free!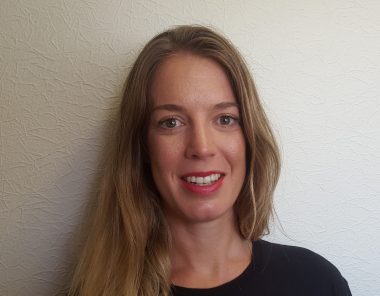 Laura Veal has completed her Diploma in Pilates Movement Therapy and now works full-time as a pilates teacher with Body Organics in Brisbane. Her caring professionalism and attention to detail has made her a very popular teacher at the Body Organics pilates studios.