Cancer – treatment, survival and exercise
Fri,Sep 11, 2015 at 12:45PM by Carla Mullins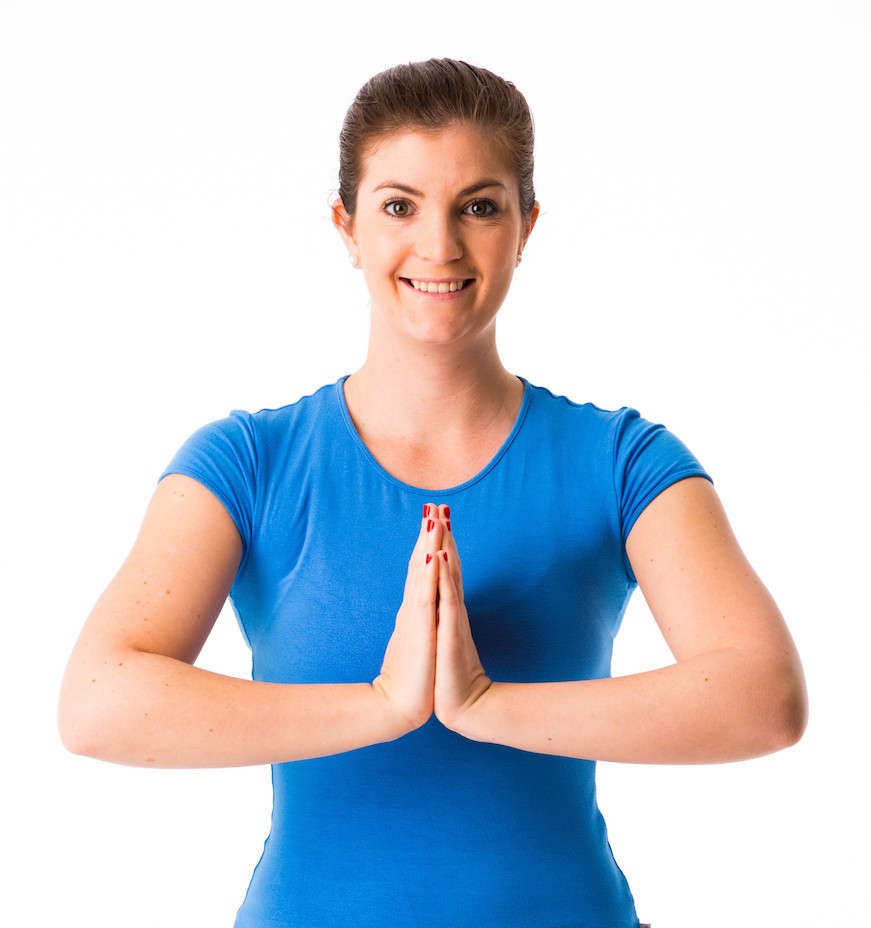 Cancer in its many guises affects one in three Australian men and one in four Australian women and it affects people of all ages, genders, races and socioeconomic classes. However, survival rates differ and women are more likely to survive cancer than men.
When it comes to exercise, there is no doubt that cancer patients and cancer survivors can benefit. An increasing number of studies have examined the therapeutic value of exercise during primary cancer treatment. Existing evidence strongly suggests that exercise is not only safe and feasible during cancer treatment, but that it can also improve physical functioning, fatigue and multiple aspects of quality of life. Some studies have also suggested that physical activity may even increase the rate of completion of chemotherapy.
However, we need to remember that there are different considerations given:
//         The type of cancer;
//         The types of treatment;
//         What stage the person is at in the  "cancer experience", that is during treatment, one year after treatment, five years after treatment, ten years after treatment.
Types of cancer and some statistics
In 2010, the five most commonly diagnosed cancers in Australia were:
//         Prostate cancer (19,821 cases);
//         Bowel cancer (14,860 cases);
//         Breast cancer (14,308 cases)
//         Melanoma (11,405 cases);
//         Lung cancer (10,296 cases).
For 2006–2010, five-year relative survival for all cancers combined in Australia was 66.1 percent. Relative survival rates for cancer are higher for women than for men: in 2006–2010, five-year relative survival for all cancers combined was 67.4 per cent for women and 65.1 per cent for men.
Relative survival rates for cancer have increased in recent years; between the periods 1982–1987 and 2006–2010, five-year relative survival increased from 46.9 per cent to 66.1 percent.
Considerations for some types of cancer
Cancer is a very scary diagnosis and as practitioners we need to be able to understand what is going on for our clients physically and how we respond in a studio setting to help those people. Remember there are over a 100 different known cancers that affect humans.
If a person has had bowel, prostate, bladder or ovarian cancers there could be quite a few implications for those people with incontinence, stomas or bags for the rest of their lives, as parts of their bowel or bladder may have been affected during treatment. These people may not be coming to an exercise class because of those issues but you have to be aware of them when it comes to positioning and exercise choices.
If a person has had breast cancer or throat cancers they may have had large amounts of their lymph nodes removed as part of the treatment, putting them at greater risk of lymphoedema. Remember though, secondary lymphoedema can affect people who have undergone treatment for any type of cancer. Lymphoedema is a huge and complex area and it is important that you work with the person's lymphoedema specialist to ensure they do not have any major setbacks.
Type of treatment
Treatment for cancers can include:
//         Surgery;
//         Chemotherapy (can be used for autoimmune conditions as well);
//         Hormone therapy (mostly used in prostate and breast cancer;
//         Targeted therapy;
//         Immunotherapy;
//         Radiotherapy.
There are many consequences from the various treatment options, not just during the process but also long-term. If you have a client who has had cancer, don't forget children survive cancer and become adults, and by the time those adults are seeing you there may have been a number of long-term consequences playing out in their body.
The long-term consequences for cancer survivors who have undertaken cancer treatment include:
//         Early onset menopause and andropause (male menopause) and the consequential bone or soft tissue variations because of the hormonal changes;
//         Increased risk of osteoporosis, osteoarthritis, autoimmune diseases;
//         Lymphoedema;
//         Peripheral neuropathies;
//         Scarring;
//         Changed gait and postural patterns from scaring, medical inserts such as portacaths that can remain in the body for two to three years.
What does this mean when you have clients in your studio?
In your initial consultation forms it is a good idea to have questions like:
"Have you ever had cancer or do you currently have cancer?"
"If yes, when and what type of cancer?"
"If yes, what treatment did you undertake or are you undertaking?"
"If part of your treatment involved surgery, what type was it, and did you have any reconstructions?"
"Do you have a port/ stoma or bag or other device as a result of your condition or treatment?"
When dealing with these clients you can then work from an informed positioning to help maximise their health outcomes.
When a person has been diagnosed and still wants to undertake classes
In a pilates or Gyrotonic studio we will on occasion see our long-term clients given a diagnosis of cancer, and their question is likely to be "can I still exercise or come into the studio and do a modified class?".  The best way to deal with this is to encourage the person to find out their treatment regime; if they are going through a phase of chemo then they probably don't want to be coming in during that two to three days of treatment. However, they may benefit from having some gentle movement classes about two days after that round of treatment. Each person will respond differently to treatment and it is a matter of working with the person to find the right balance for him or her.
There are so many consequences from treatment that it is important to remember them and factor them in to any programming you are doing. Some of the more important ones are:
//         Fatigue – small classes of 15 to 30 minutes min to rather than a full 60 minutes;
//         Short term memory loss – many people feel they have become Dory from Finding Nemo, so keep the instructions simple, that is one step at a time and highly supervised. Try writing down steps for your clients to follow, or have them film their home program on their phone so that they can do things at home;
//         Peripheral neuropathies (more prevalent from certain chemo drugs, particularly those used for bowel cancer), therefore maintaining movement in the peripheries is important part of any program;
//         Depression is very understandable given what they are going through, so try and help normalise their life as much as possible by having them maintain normal activities, whether that be pilates, Gyrotonic or yoga;
//         A portacath may have been inserted in a person's arm or chest as a means of delivering chemo drugs. These lines are generally surgically placed in the body. It is important to know where it has been placed and to be careful not to knock or bump it whilst the person is exercising;
//         A person might have a stoma or bag because of bowel or bladder surgery. Make sure you know where it is and be careful about intra- abdominal pressure and how you position the person and the bag;
//         Lowered immune systems, which means if you have a cold or sniffle or another client has one you MUST inform your client. Colds can kill someone with a lowered immune system. Have strategies in place so that your immune-suppressed clients have private lessons or are with clients that understand the importance of not bringing their colds to share.
References
1        Australian Institute of Health and Welfare (AIHW). Australian Cancer Incidence and Mortality (ACIM) books. Accessed: March 2014.
2        Schmitz KH, Courneya KS, Matthews C, et al; American College of Sports Medicine. American College of Sports Medicine roundtable on exercise guidelines for cancer survivors. Med Sci Sports Exerc. 2010; 42: 1409-1426. Speck RM, Courneya KS, Masse LC, Duval S, Schmitz KH. An update of controlled physical activity trials in cancer survivors: a systematic review and meta-analysis. J Cancer Surviv. 2010; 4: 87-100.
3        Courneya KS, Segal RJ, Mackey JR, et al. Effects of aerobic and resistance exercise in breast cancer patients receiving adjuvant chemotherapy: a multicenter randomized controlled trial. J Clin Oncol. 2007; 25: 4396-4404.
4        Australian Institute of Health and Welfare 2012.  (Cancer survival and prevalence in Australia: period estimates from 1982 to 2010. Cancer Series no. 69. Cat. no. CAN 65. Canberra: AIHW).
Australian Association for Exercise and Sport Science position stand: Optimising cancer outcomes through exercise. Sandra C. Hayes, Rosalind R. Spence, Daniel A. Galvão, Robert U. Newton.