Handy running tips for training, recovery and injuries
Fri,Mar 27, 2015 at 02:02PM by Carla Mullins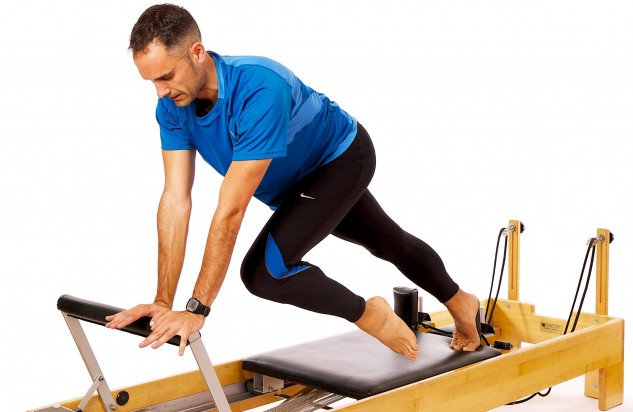 Whether it be running for fun or competitive racing, triathlons, Tough Mudder or a Spartan Race, in 2015 runners can get their training off on the right foot with these handy tips on training, injury prevention and recovery.
Running tips for training and injury prevention
Progress your running training gradually and avoid increasing total weekly mileage by more than 10% per week to allow for tissue adaptation. Incorporate some strength and flexibility exercises into your training schedule to minimise your risk of injury.
There is some evidence that delayed onset muscle soreness (DOMS) for runners can be improved by soft tissue massage, light cardiovascular exercise, using a foam roller and active stretching. Using these techniques throughout your training, not just following competition may help prevent muscle adhesions that can increase over time. In runners these may contribute to biomechanical abnormalities, particularly if muscle tightness is asymmetrical. Increased tone also limits the extensibility of soft tissue predisposing it to strain.
It is recommended to change shoes every 500-800km. A new pair of running shoes should gradually be worn in. Worn out or unsuitable shoes can be a major cause of running-related injuries such as plantar fasciitis, Achilles tendinitis, patellofemoral pain and ITB friction syndrome. There's no single 'best shoe' – everyone has different needs. All sorts of things – your biomechanics, weight, the surfaces you run on, and obviously, the shape of your feet – mean that one person's ideal shoe can be totally unsuitable for another person.
Running tips for pre-race preparation
1.    Avoid solid foods prior to competition
Avoid solid foods in the three hours prior to competition. Fluids however should still be consumed in the period leading up to the race.
2.     Select the pre-event meal carefully
Choose high-carbohydrate, low-fibre foods and limit the fat and protein content of your last meal so that it will be easily digested by the time the event begins.
3.     Prevent dehydration
Practice drinking during training so that you are used to it on race day.
4.     Warm-up prior to the race
On race day warm up with some dynamic stretches e.g. high knees, butt kicks, arm and leg swings. In shorter races you can do a 1-2km jog and some faster, shorter run throughs. A warmup for a longer race should be less intense than that for a shorter race.
Post-race recovery for runners
1.     Active recovery
Walk or walk-jog for 5-15 minutes followed by stretching of all the major muscle groups used.
2.     Nutrition
For optimal recovery after running consume a snack or meal within an hour of exercise with 50-100g carbohydrate content. In addition resistance and endurance athletes will benefit from consuming 10-20g protein. Co-ingestion of carbohydrate and protein can increase the efficiency of muscle glycogen storage. Examples of nutritious carbohydrate-protein recovery snacks include 300ml fruit smoothie, 600ml low fat flavoured milk, 1-2 sports bars or 300g fruit with 200g yoghurt.
3.     Rehydration
The majority of runners finish training or competition with some level of fluid deficit. You can weigh yourself before and after running and aim to get your body weight back to what it was by drinking water or a sports drink in the 4-6 hours following an event.
4.     Lifestyle factors
Adequate rest and sleep are thought to be important in the recovery process for runners. Studies show that muscle glycogen storage was impaired when alcohol was consumed immediately after exercise and displaces carbohydrate intake from the recovery diet.
New – pilates mat class for runners!
Body Organics now has specialised pilates mat classes for runners. These classes are designed to build flexibility and conditioning for people wanting to improve their running skills, whether it be for a half marathon, marathon or triathlon or fun run. The pilates mat classes for runners are held at our West End studio.
The qualified physiotherapists, exercise physiologists and pilates teachers at Body Organics can assist runners in their race preparation with injury management, biomechanical assessment and footwear advice, training programs, nutritional guidance and post-event recovery.