The importance of asking 'why'?
Wed,Feb 11, 2015 at 06:33PM by Body Organics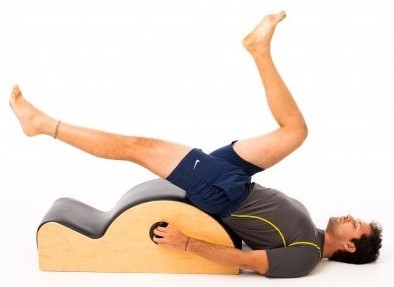 Are you one of many who recently made a New Year's resolution to improve their health and wellbeing? Would you like to hear my New Year's resolution? My resolution is that all of my clients ask 'why?' of their health professional. Why should I do this exercise? Why are you choosing this treatment over another?
A new year always brings renewed goals and challenges for us to rise to and overcome. Some of those challenges may be overcoming injury, both acute and chronic injuries that we may have been carrying over from the previous seasons or year.
In seeking treatment for your injury or movement fault you are placing a large amount of trust in the knowledge and skill that your health professional has. However, in asking us 'why?' you are challenging us to better ourselves for your benefit. Our understanding of human movement, physiology and health is changing, the research conducted in universities and clinics around the world are continuing to add to our knowledge base and understanding. For example, it is common to place ice on an injured joint or muscle, but do you actually know why? Did you know that recent research is now showing that applying ice may actually retard the healing process?
By asking your health professional 'why' you are challenging us to stay on top of the latest research and understanding, which in the end means that both the patient and health professional can benefit.
Mauricio Bara practises physiotherapy and teaches pilates in Brisbane with Body Organics. He completed his Human Movements degree with honours from the University of Queensland and then went on to complete a Graduate Masters in Physiotherapy from Griffith University.