Pelvic stability exercises and tests for runners to do at home
Sat,Jan 24, 2015 at 12:53PM by Body Organics
Importance of pelvic stability for runners
Increasing daily physical activity is one of the top New Year's resolutions year after year. As a physiotherapist it is always great to see people getting more active and moving their bodies in different ways, however this is often a time when new injuries occur. Running is a complex and physically demanding sport that requires appropriate pelvic strength and stability. So it is important that the body has the right balance of strength, flexibility and dexterity to ensure that no injuries occur.
There is a great body of research to show that poor core strength (also known as lumbo-pelvic stability) in runners can be a factor that may lead to injury in the lower limb. It is easy to understand this when you think of the demands on the pelvis and trunk during the gait cycle. Greater than fifty percent of the time spent running is 'balancing' on one leg. If you don't have the pelvic and core strength to appropriately transfer forces through the lower limb, then other structures may be put at risk.
Do you have enough pelvic strength to start running?
Give this quick and simple exercise a try:
1.   Grab a marker, take your shoes off and put some shorts on.
2.   Feel for the bony 'pokey bits' on the front of your hips and draw a small mark on each side of the pelvis.
3.   Stand in front of a mirror so that you can see the bits of marker on the front of your hips.
4.   Now stand on one foot and watch what the pelvis does!
Did you notice the marks on your hips move? Did you notice your knee turn in or your thigh rotate? Did you lose the arch in your foot?
If you noticed any of the above changes while standing on one foot you may not have enough core strength to support a running program.
What can you do?
The best idea is to see a physiotherapist who can assess your body and running style. After the assessment the physiotherapist will be able to give advice on the best way for you to start your running program. This may include stretches or exercises that can be done before or after running as well as strategies to help your running technique to make sure you are as strong and efficient as possible.
Apart from physiotherapy there are some great pelvic stability exercises to make sure runners can start their program the right way!
Pelvic stability exercises for your running program
1.   Start slow! Try running for 2 minutes then walking for 2 minutes. Then increase the amount of time running slowly, maybe by 2-5 minutes at a time.
2.   Wake up your bum! Before you start your run do a set of clamshells or little squats. This is like priming to get your butt ready to work.
3.   Try the exercise in the image below. Stand near a wall, place a ball against your hip and attempt to do a single leg squat.
4.   Do a dynamic warm-up! This means moving the muscles of the lower limb through their full range of motion.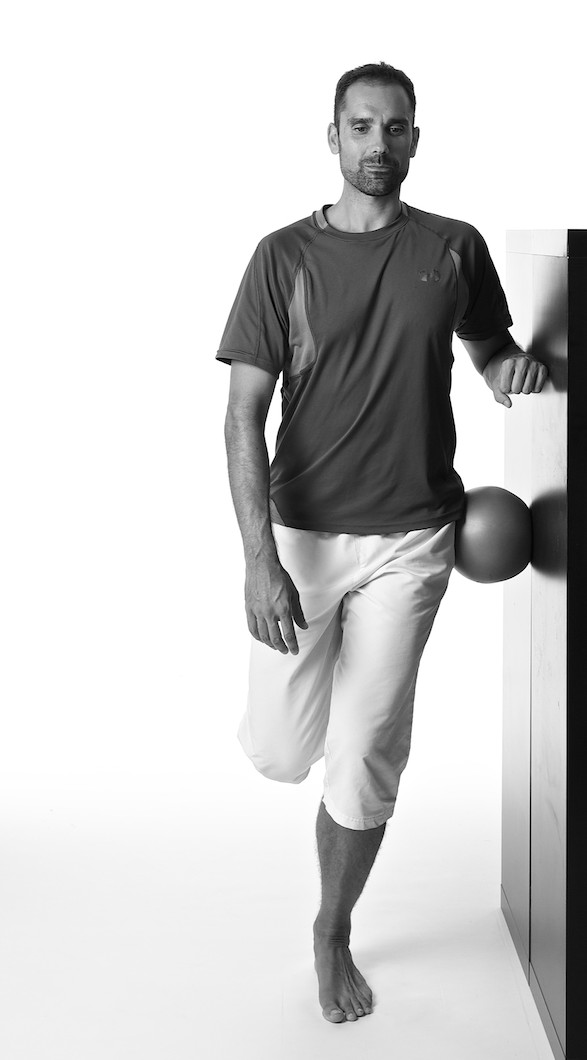 Pilates for runners
Targeted pilates exercises for runners can help improve speed and distance with less chance of injury. Pilates for runners can create a stronger, more flexible spine and core while promoting faster recovery from strains or injuries. For more information see our web page pilates for runners.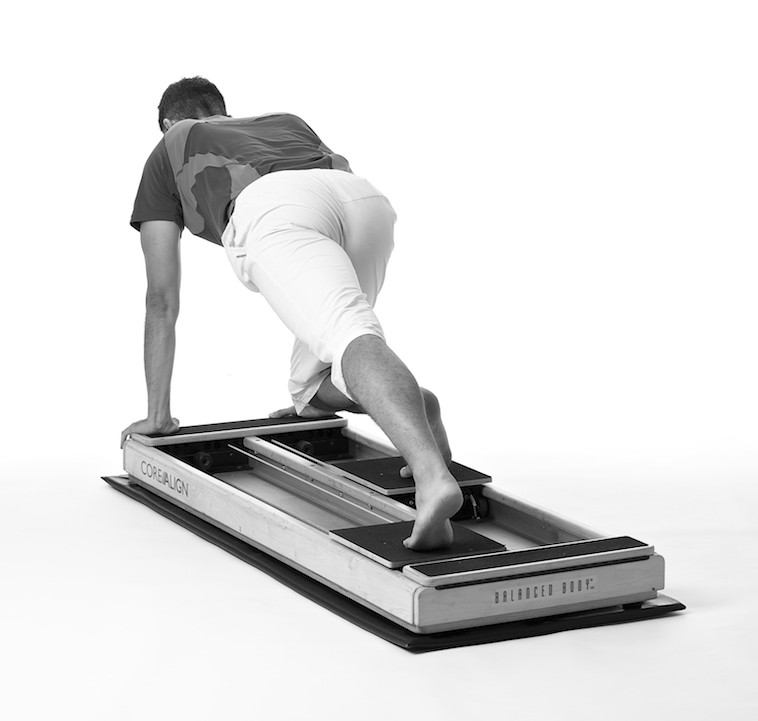 To find our more about the physiotherapy services at Body Organics in Brisbane visit our physiotherapy page.
Leah Moroz practises physiotherapy and teaches pilates in Brisbane with Body Organics. She is a Canadian trained physiotherapist, graduating from the University of Alberta's Masters of Science in Physiotherapy after completing her undergraduate degree in Kinesiology (Human Movement) at the University of Alberta.