Pilates courses for osteopaths. Quality pilates training to diploma level.
Fri,May 19, 2017 at 09:27PM by Carla Mullins
Pilates courses for osteopaths
Body Organics provides Nationally Accredited pilates courses for osteopaths and other allied health practitioners who want to teach pilates as part of their practise. One of our pilates teacher trainers, Tania Paulet, is an osteopath and an Australian Pilates Method Association trained pilates teacher. Tania and Body Organics are unique in that their pilates training approach works beyond the physiotherapy framework as typically taught by many training schools in Australia.
The Body Organics approach is multidisciplinary and has a sophisticated understanding of pilates as part of a movement education framework. With more than 16 years as a multidisciplinary practice we have been able to develop the training tools and knowledge needed for osteopaths wanting to work in the pilates rehabilitation field.
Why our pilates courses for osteopaths are unique
Pilates is an excellent rehabilitation tool for osteopaths wanting to work with patients with complex rehabilitation issues. Body Organics ensures that graduates understand in depth how to teach the pilates method. Our approach is that in order to change movement patterns with clients there needs to be more than just rote repertoire taught over a single weekend. We want pilates practitioners (whether they be an osteopath, physiotherapist, exercise physiologist or former dancer) to understand what the body is doing in dynamic movement and how to change that movement.
Good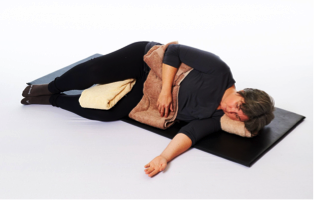 practitioners need to be trained properly and time needs to be taken to train them with passion, precision and professionalism. Our pilates education courses teach all of the pilates equipment and mat work, with a focus on modifications and appropriate applications of the work to patients needing specific interventions.
Our detailed training materials have been written by experienced osteopaths, physiotherapists, occupational therapists, exercise physiologists and pilates teachers. The quality training manuals with clinical pilates applications are included as part of our comprehensive pilates training for osteopaths.
Our next Diploma in Pilates Movement Therapy (NAT 10567) starts in July 2017.