Osteopathy now open Saturday
We now have osteopathy available every second Saturday morning at our Chelmer clinic. So if it's urgent or you can't make it for osteopathy treatment during the week then come in for osteopathy on a Saturday.
Osteopath available on Saturday can treat a range of issues
Our experienced osteopaths can treat females and males of all ages and fitness levels. They can help you with a variety of injuries, health conditions and structural problems that, if left untreated, may cause pain or affect mobility and function.
//     Acute and chronic pain
//     Neck and back pain
//     Pregnancy (pre and postnatal)
//     Headaches and jaw pain
//     Sporting injuries
//     Nerve pain and sciatica
//     Postural strains
//     Joint pain or lack of flexibility
//     Hip, knee, leg and foot issues, including ankle sprains
//     Shoulder, arm, elbow and hand issues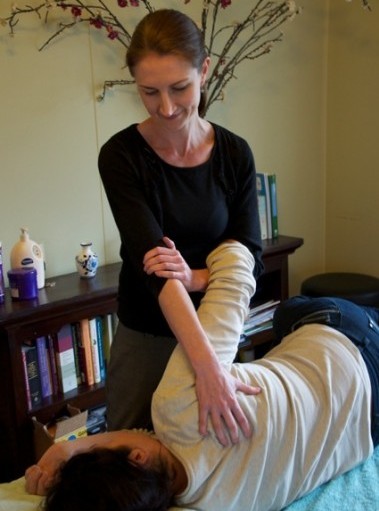 Osteopathy open Saturday for busy workers
Have you been planning on getting to the osteopath for treatment but can't seem to drag yourself away from work during the week? Catching that plane on Monday morning and need to see an osteopath before you go? Come in on a Saturday morning.
Osteopath appointments early till late on weekdays
We're also open for osteopathy treatment on most weekdays from early until late. We have osteopaths available at all 3 of our clinics – Chelmer, Annerley and West End. First appointment can be as early as 7.30am with the last evening appointment commencing at 6.30pm. So osteopath appointments before or after your work day are welcome!
About Body Organics
Body Organics is a multidisciplinary health practice in Brisbane, with clinics at West End, Annerley and Chelmer. Our services are ideal for injury or illness recovery and prevention, pain management, improved sports performance and for those who just want to do something about their general health and wellbeing.
At Body Organics our osteopaths work with clients to help them achieve their individual goals. We provide comprehensive physiotherapy assessments and treatments for a range of concerns including injuries, pain and functional movement.